Member invitation
Follow the steps below to invite one or more members to your everviz team.
Tip: When you invite users you can also give them the correct permissions. If you haven't setup Access Groups / roles, you may want to do that first. Read more here.
---
In this article:
---
How to invite a member to your team
Go to the Members page.
Click on the Invite Members button.
Select the access group the member will belong to. This will assign the correct permissions to the new member.
Write down the emails.
Click on the Send button to send the invitation.
The new member will receive an email and can accept the invitation.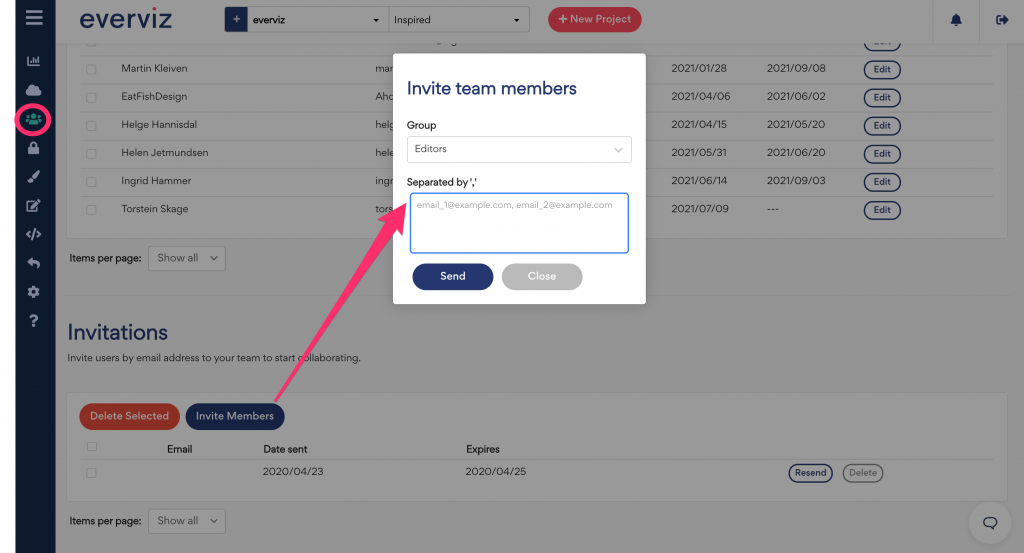 ---
How to remove a member from a group
Select the member/s to delete.
Click the Delete Selected button.