Create a layout
To create a new Layout, follow these simple steps:
Click the New Project button

2. Choose project type: "New Layout"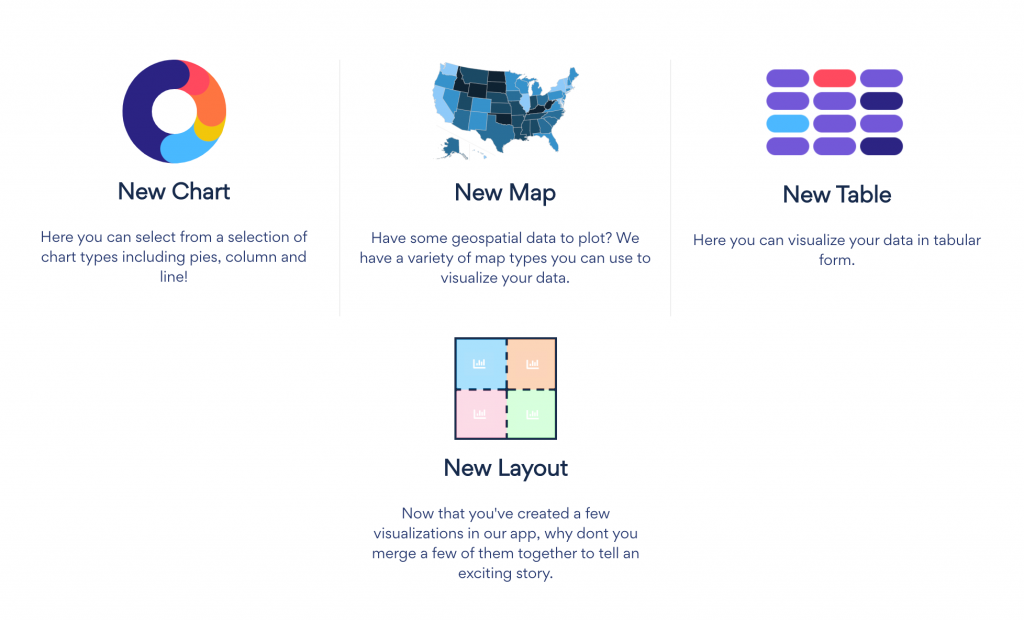 3. Choose desired Layout Template. This can be changed in the customize section after the Layout has been created.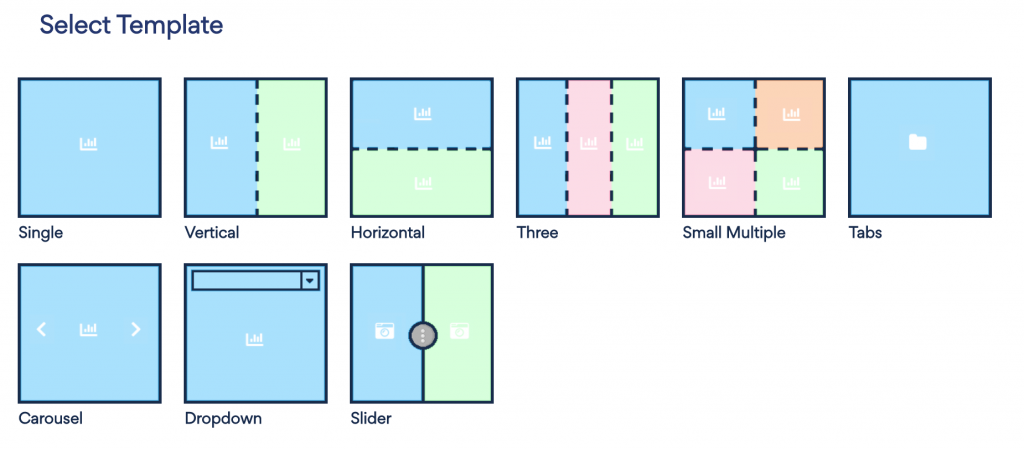 4. Edit Layout
After selecting a Layout Template you will be navigated into the Layout editor.
The editor is divided in two central areas; Customize and Preview
In the Customize section you can customize the entire layout to match your desired look and feel. Notice that there are some tabs on the top, where you can switch between the following:
Layout: To change Layout type
Themes: To easily update the entire design of the Layout to match your current brand.
Customize: Individual options for different parts of the Layout
On the preview section to the right, you will see a live preview of all customization changes. You also have the capability to add visualizations to the different panes in your Layout, and you also have some inline editing capabilities, such as inserting a Title for your Layout.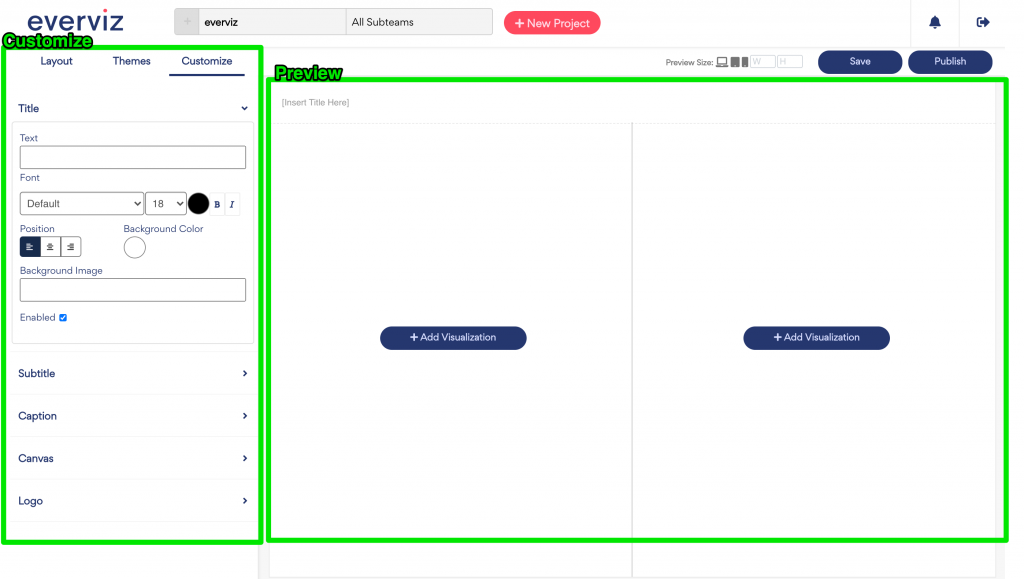 5. Add visualizations
Click on the "+Add Visualization" buttons.
This will open a dialog showing projects from your existing everviz library: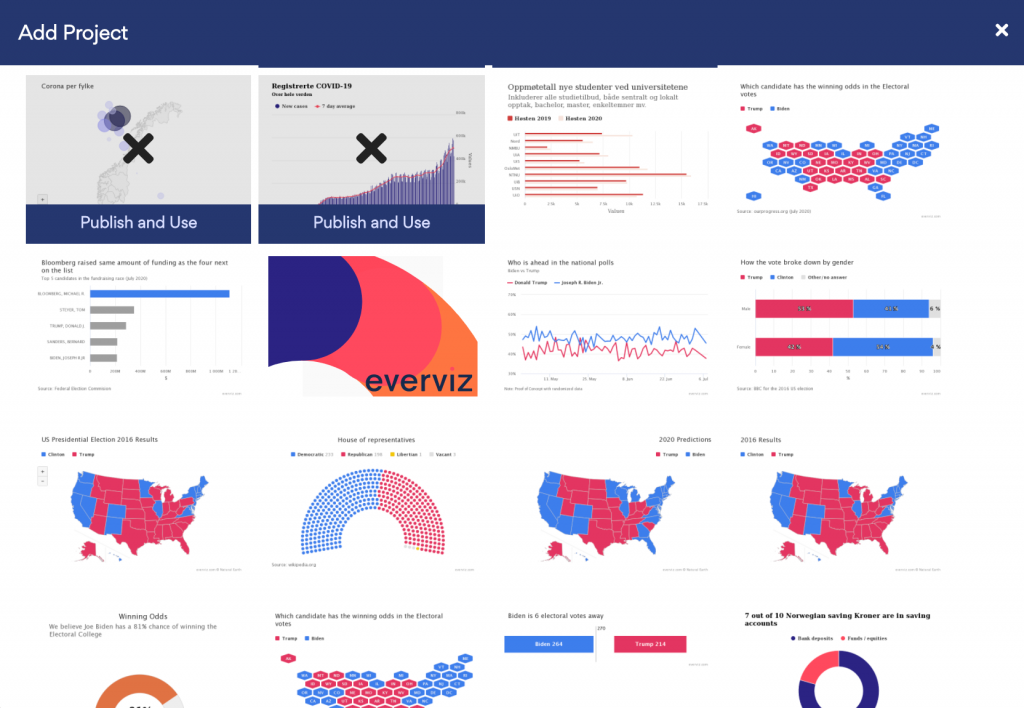 Note that the project needs to be published in order to be used in a Layout. If a project is not published you can click the "Publish and Use" button underneath the thumbnail for the project.

6. Save Project
To save the Layout, simply hit the save button: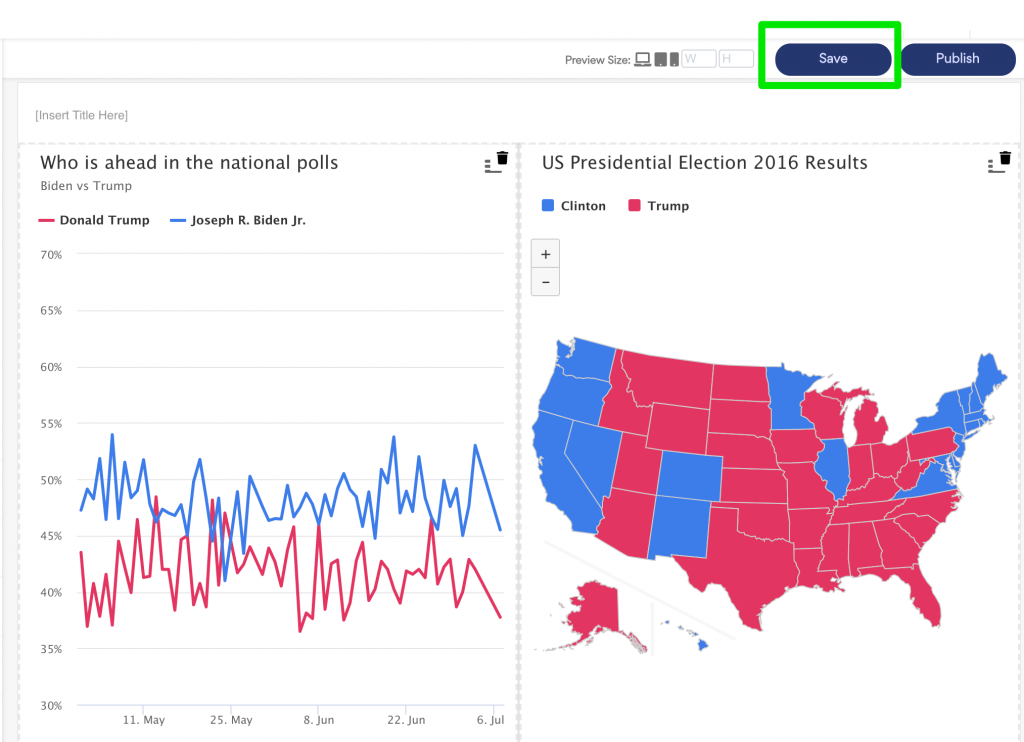 7. Share your work
When your work is ready to be shared with your audience, click on the "Publish" button. For more information, read more in our documentation about sharing.