Creating an account
This article explains how you can setup a free everviz account. The free plan contains all everviz standard functionality for you to try before you buy.
You can find more information about the different everviz plan tiers on our pricing page.
After creating a everviz account, you are able to subscribe to paid plans for:
No "Powered by everviz" attribution
Easy, consistent corporate branding
More projects in your account
More users in your account
Better support options and service level agreements
Single Sign-On capability
Follow these steps to create an account.
Navigate to: https://www.everviz.com
2. Click the 'Sign in' button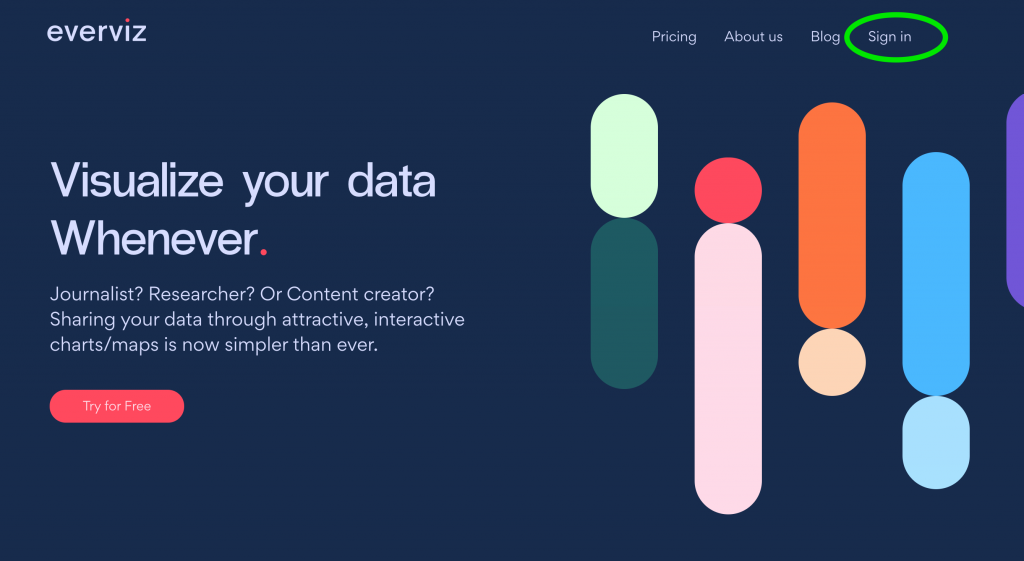 3. Click the link Create an account to register. Alternatively, you can log in by authenticating yourself with Google.
4. This opens a signup form for setting your email address and password.
5. Fill in email, username and password. Click the Create New Account button to create your account and login.