How to create a theme
In this section, you will learn how you can easily apply your visual brand to your Charts and Maps using Themes.
Check out this video tutorial or follow the steps below to get started.
---
In this article:
---
Create a theme
Set up a theme
The theme feature allows you to customize your charts easily and quickly.
Go to the Themes section.
Click on Add Theme.
Customize the new Theme using the Templates and the Customize sections to change the colors, font size, background color and image, etc.
Click on save.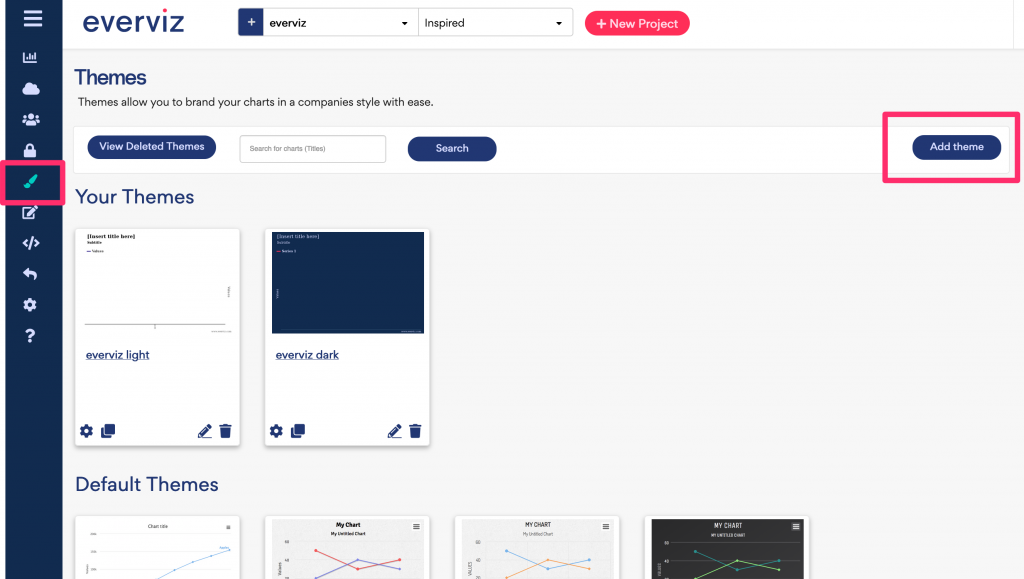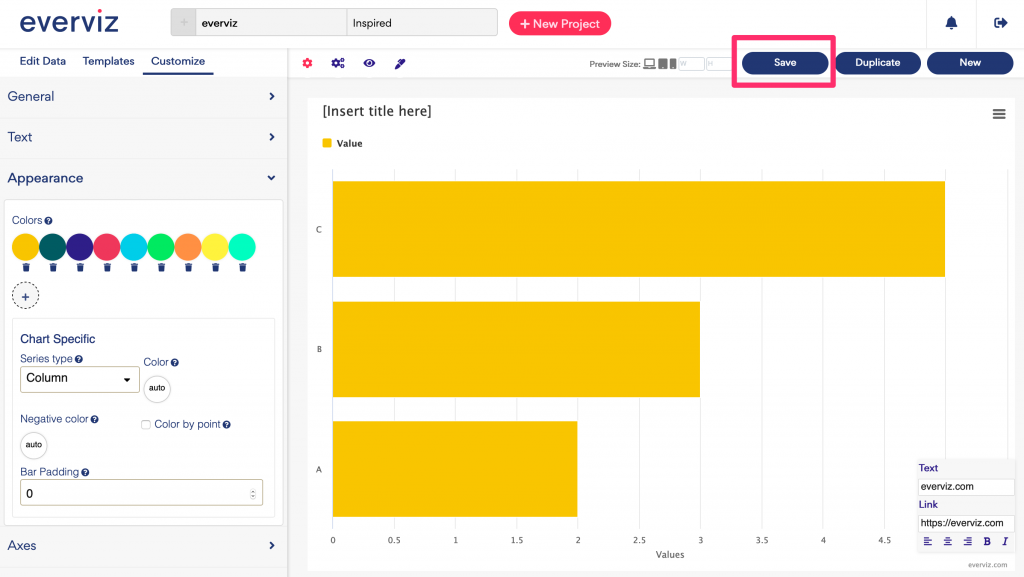 Change the name of a theme
Go to the Themes section
Click on the Edit Meta Data button.
Change the title.
Click on the Save button.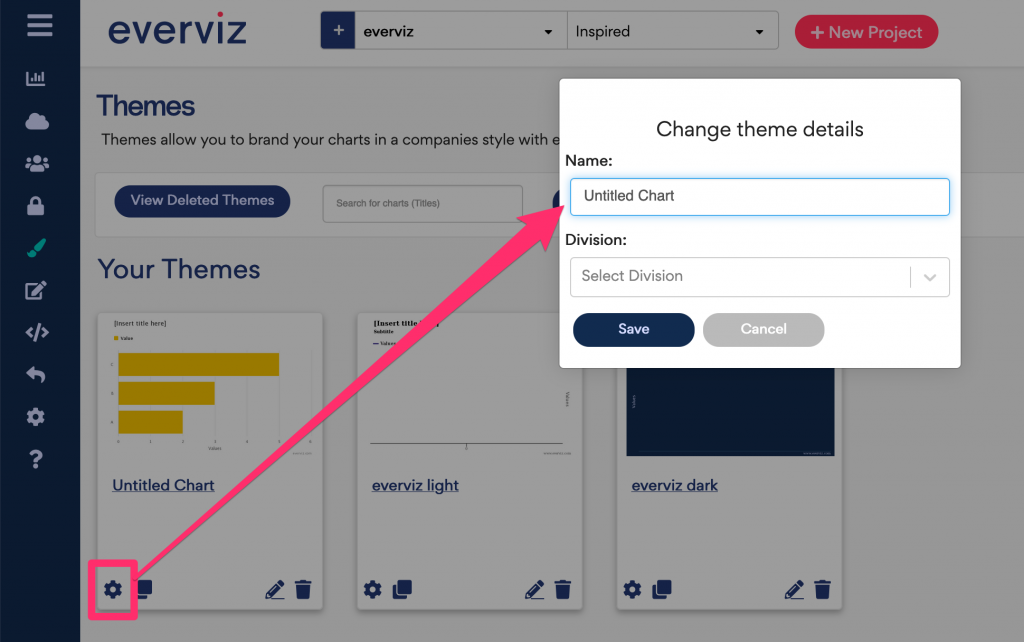 Create a Theme from a chart
Open the chart detail page
Click on "Convert to theme" or "Duplicate to theme" depending on you want to keep the original chart or not.

---
Apply a Theme to a Project
Follow these steps to use a theme:
Create a new Project, then click on the Themes section.
Select a theme.
Save