Create a table based on Google Sheets
This article explains how you can create a table in everviz based on a Google Sheets spreadsheet.
---
In this article:
---
Connect to spreadsheet
Before you start, ensure that your Google Spreadsheet is public then follow the steps below to load data from a Google Spreadsheet to the Table Editor.
In the Import data step in the Table wizard, click on the "Link data" button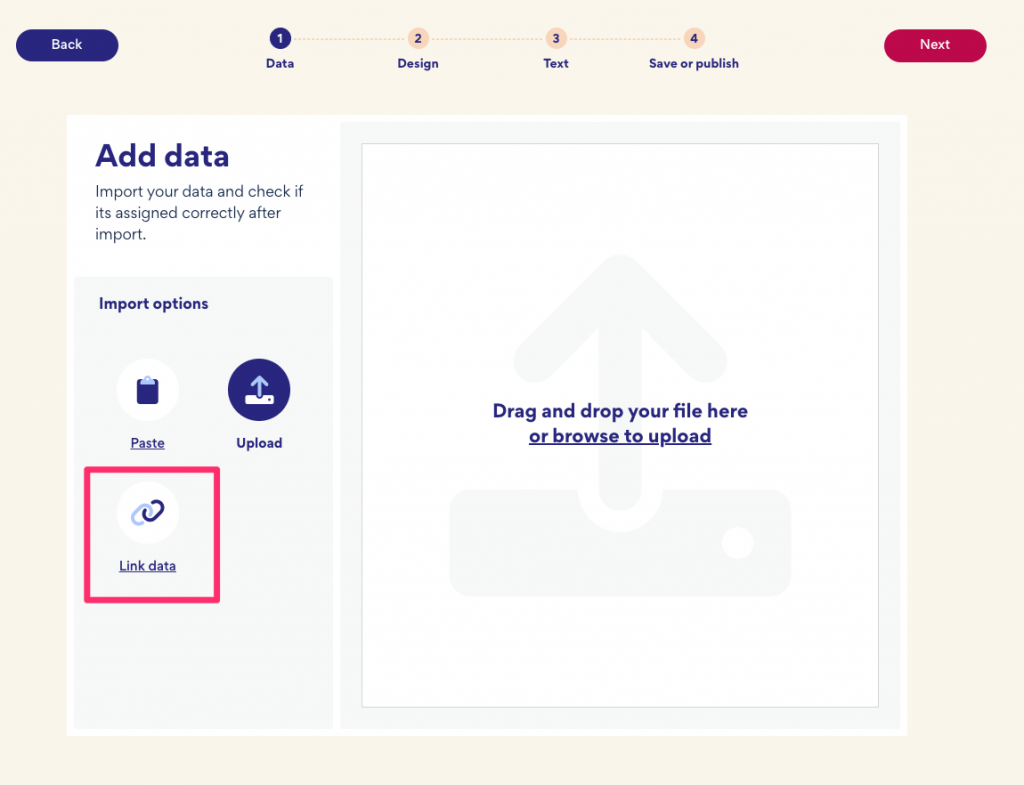 ---
Setup connection parameters
A dialog will appear when you click the "Link data" button.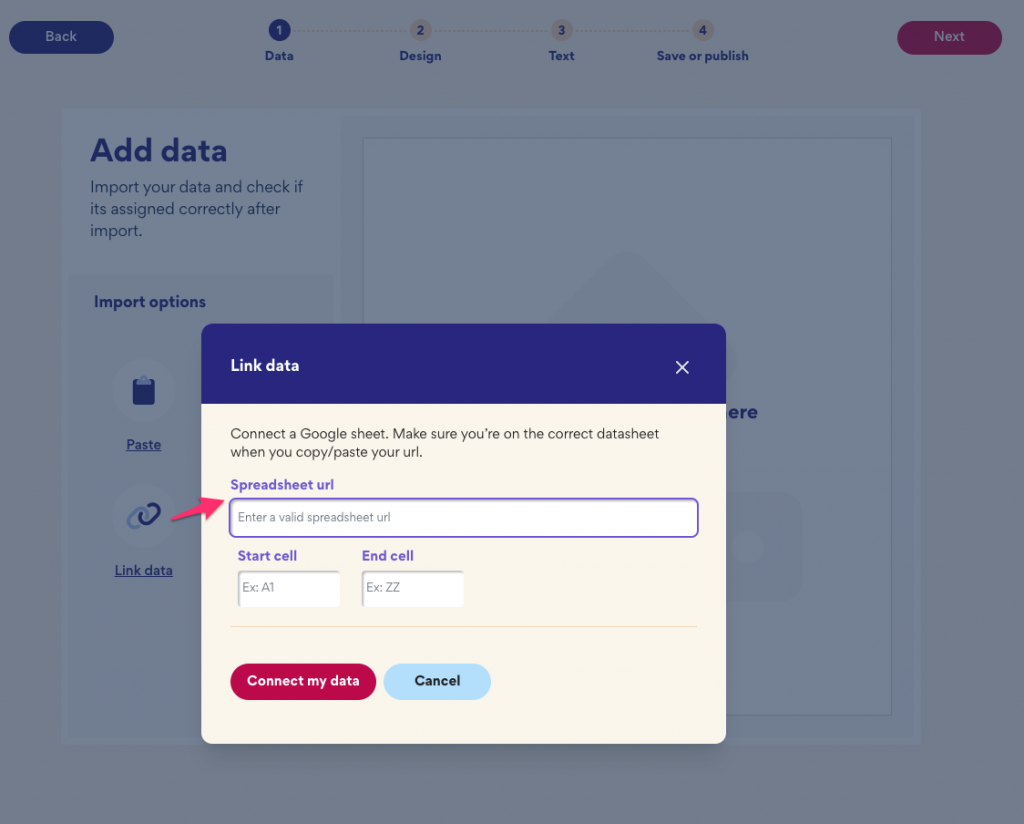 You can just copy/paste your public google spreadsheet link into the Spreadsheet url field and then select the "Connect my data" button.
The spreadsheet URL you need for this field is the URL from your browser when the desired Google sheet document is open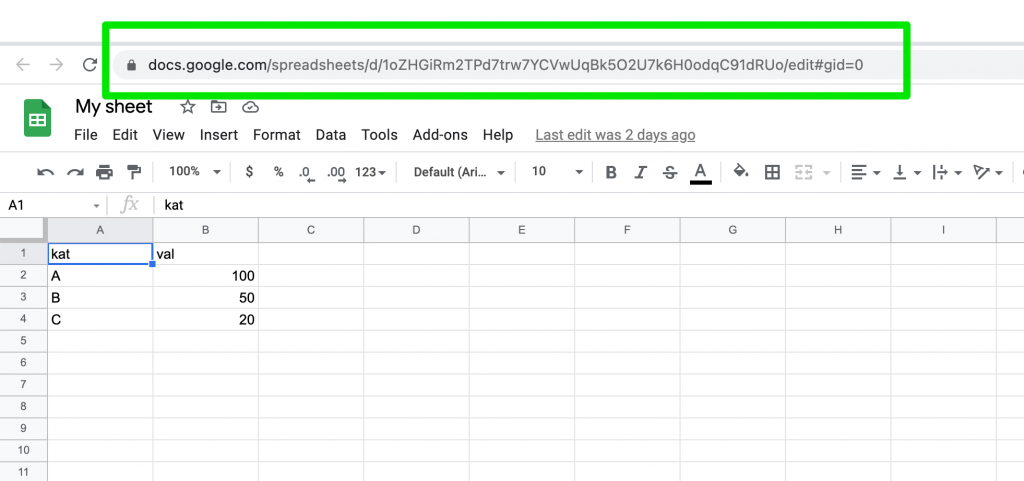 Useful tips
---
Format table cells as text
In our editor, we will try to best guess the formatting based on your data from Google. However, this may be unreliable for some datasets.
This means that potentially some amount of formatting you have done in Google Spreadsheets will not be automatically carried over to everviz.
If that happens, a tip, for now, is to format the cells in Google Sheets as Text. You can read more about text formatting in Google Sheets here.